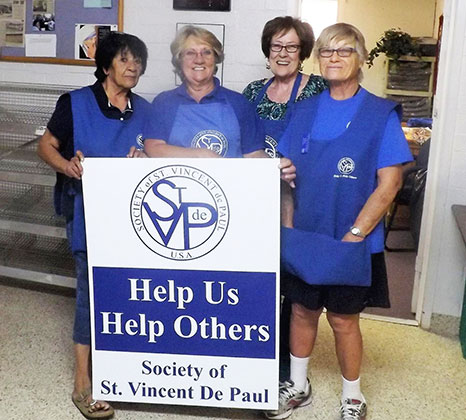 Volunteers are the lifeblood of our organization. Without our volunteers we would not be able to remain open to service our community.
Have you thought about volunteering? Why not donate your time and become a member of the Safford SVDP Family?
You can choose to volunteer 1 day a week, for just a few hours .. or you can volunteer as many days and hours as we are open. It's up to you.
Why not join our family .. you'll be glad you did and so will the community!
Just give us a call, or drop by .. to be placed on the schedule.
(928)428-0460